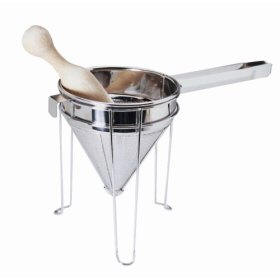 Saturday past was a day of preparation for Sunday dinner. The pumpkin was not yet ready as an ingredient for the cake so I asked to be allowed to put it through the colander. Rachel had found it to be hard work. I have been exercising my arm and shoulder muscles since rehab and so I felt up to the task.
I rolled the pin round and round until the job was done.  I got tired and more tired, and finished. I moved toward the table.  I felt light-headed, slumped in a chair and slouched on the table.  In the distance I heard someone ask, shall we call 911?
The next I knew I was looking into the face of a medic.  He asked, "Where are you, Mr. Lehman?"  "I'm sitting in a chair looking at you," I said.
I soon realized that the three members of the family and seven men were crowded around me in the kitchen/dining room.  The men had come in an ambulance, fire truck, and as volunteers in their cars.
Here is what I believe happened:  I over-exerted, became faint, then was totally unaware of what was going on around me. I learned that for 15 minutes I had been unconscious of the life around me.  I believe that my blood had rushed to the needs of muscles in my arms, shoulders, legs, and spine, and drained away from my brain. When enough blood oozed back to my brain I wakened.
When the medics told me they were uncertain as to what had caused my condition, I agreed that they should take me by ambulance to the hospital. Having spent days at the hospital with Rhoda and with my own bout with pneumonia I trust IU Health Goshen  Hospital.
But when an EMT in the ambulance approached me with a needle I asked for a woman.  I  remembered  the time two men tried to find a vein in my arm to draw blood, and finally giving up, called for a woman nurse who had no problem. My medics confessed that they had no women on staff.
After successfully running the gamut of tests at the hospital I was sent home.  The ER doctor told me to see my personal doctor, to stand up slowly, to sit down immediately if I felt dizzy, and if I have another episode like this one to get "your butt over here."  I assured him I would "send my butt!"